Steady the Drums! is a rhyhm virtual reality game with strategic elements developed for Oculus Quest and Oculus Quest 2. In the game you play a war drummer that must lead its army to protect his city from monsters. The game works as a mixture of a tower defense and rhythm game in which the player must beat the drums according to the command he wishes to perform in the accompanying rhythm. The better and smarter you lead your army the further you will get in a number of waves of monsters swarming your city.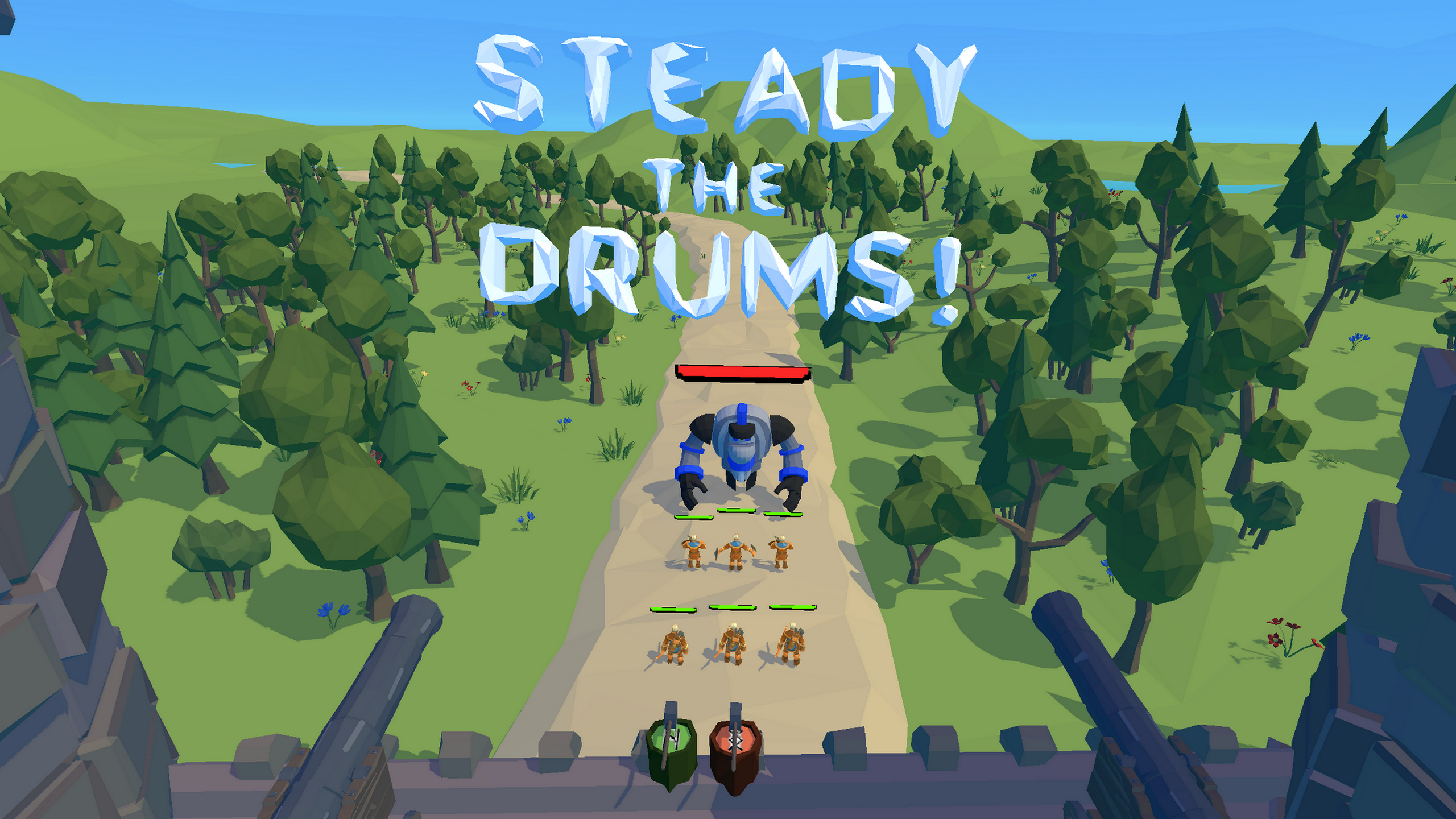 Our main goal was to develop a working demo of a rhythm virtual reality game,
to explore the possiblities of the Oculus Quest platform and its potential for
development of an educational rhythm game. We plan to continuoue developing the game for both research and commercial
purposes.
Keep in mind this game was a product of student seminars and may still contain a few quirks and glitches. We successfully published the game at Oculus App Lab and is available for download free of charge.