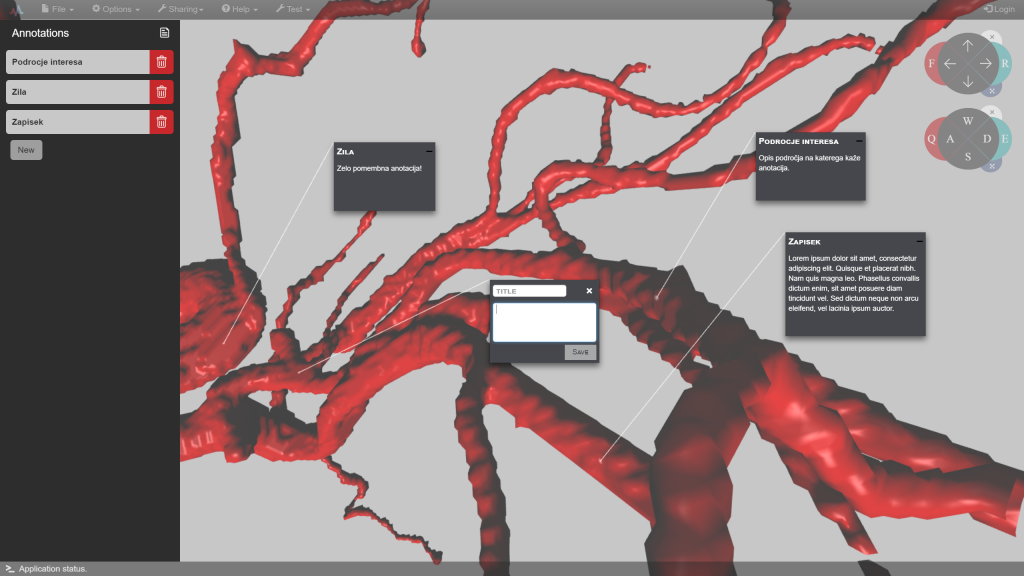 Med3D is a free open-source web-based 3D medical data visualisation application with support for displaying 3D mesh models (in form of OBJ files) as well as 3D volumetric data - such as CT and MRI scans (in form of MHR files).
Application enables remote collaboration between users, who can share data, view, annotations and can also communicate via integrated chat.
User can interact with application with use of 3D mouse (3D Connexion) or with Leap Motion controller using interact-io library.
Publications: